Avon Ideal Shade Foundation: a Review
I've added yet another foundation to my beauty arsenal, and I have road-tested this for about a month now.
It's the Avon Ideal Shade Liquid Foundation:
Avon claims it is medium coverage, with color that matches the skin perfectly. It has SPF 10.
I got it in the Nude shade:
This is the lightest color and it seems more neutral than the other foundations I own. Though it still has enough yellow undertones to match my skin and it's definitely not pinkish.
Consistency is creamy but the product has to be shaken well. It is also non-greasy. I apply this using my Beauty Blender.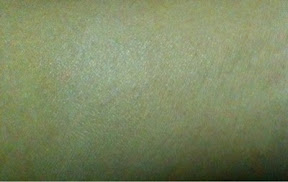 It's a bit light but it matches my skintone once it's settled. This foundation also has a fairly strong scent, which is a bit herbal to me and I'm okay with it, however I do understand why some people might be put off with the smell because it also reminded me of the smell emitted by those little black ants/insects (I don't really know what they're called in English, sorry!)
The finish is fairly matte. It does not provide oil control though, as I have to blot my t-zone several times throughout the day. This foundation also did not emphasize the dry patches on my face, so it worked well with my combination skin.
Coverage is medium but it can be built up. It is not cakey and it does look flawless, covering pores, acne marks and minor dark spots. However, I'm disappointed with the lasting power, as it can only hold for about 5-6 hours.
Overall I think it can work well
With all skin types. It can also work for people who want a matte finish and a light feel to their foundation. It's also pretty affordable (from P399-P599) so its a great budget foundation.