Review: Avon Ideal Luminous Powder Foundation
Say hello to my recent powder foundation haul:
I ran out of my Majolica Majorca Skin Remaker Pore Cover and though I was pretty satisfied with it, I haven't found the time to repurchase. Good thing there's Avon where I can order straight from the catalog.
Ideal Luminous Powder Foundation is their newest addition to their makeup line and it promises full coverage with a glowy natural finish.
The shade i ordered is Nude, which suits light to medium skintones. It's darker on me but I opted for this one as the other lighter shade has pinkish undertones.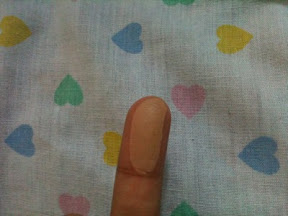 It's not evident on the photo but there are micro-shimmers on the compact.
Texture is soft, though not as soft as Majolica Majorca. It is also easy to blend, and can be used wet or dry.
Overall, this gives a buildable, light to medium coverage. It also gives a light, semi-matte finish. It is glowy, without being too shimmery. It also provides a natural-looking coverage.
What I like about Avon is that it does not cause me to break out. This powder foundation is no exception. I like the natural finish and coverage.
It's too bad that there are only limited shades available. As I've mentioned, nude is too dark on my skintone (and being acidic, it also oxidises on me).
Oil control is average, because i still have to blot after 4 hours. Lasting power is also average (about 4-6 hours). Good thing it comes in a sleek black compact so I can tote it around for touch ups.
This is a great everyday foundation with a nice glowy natural finish. However, I prefer to use mine as a touch up powder throughout the day. And being a powder foundation, this suits oily-skinned women, as it can emphasize dry patches on skin.
Ideal Luminous Foundation retails for Php 399 at all Avon dealers for a limited time.
-Posted using BlogPress from my iPhone